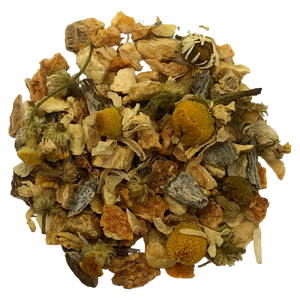 With ingredients like chamomile and echinacea, this herbal tisane earns it's name as the Herbalist's Shield. Make a cup of this when you feel that dreaded tickle in your throat.
INGREDIENTS: Chamomile, ginger root, echinacea root, lemon peel, natural lemon extract.
STEEPING GUIDE: Use 1-2 tsp of tea to 1 cup boiling water. Let steep for 3-5 minutes. For stronger tea, use more leaves.